Specials & Promotions
We are proud to offer special offers on select advertisements and schedules for our services on a monthly and per issue basis to save you money and increase your exposure to our audience. Receive the latest money saving specials by e-mail every month! Recent Specials: 50% OFF ads, 4-Color for the price of 1-Color, Free Website Banner, and more. Sign up now to receive our promotions! * Required Field

You will be a sent a confirmation e-mail after signing up.Please click the link in the e-mail to confirm your e-mail address. If you don't see an e-mail from us within an hour, please check your spam or junk e-mail or contact us. You will receive an email from sales [at] waynedalenews.com. Please add this address to your contact or safe sender list.
Our Current Special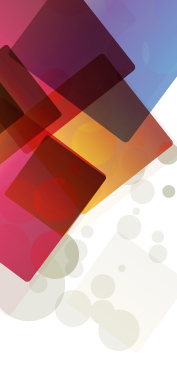 FREE

WEBSITE BANNER
!
Reach an additional 40,000 visitors with a FREE month of banner advertising on our websites! When you place $200 or more of display advertising in The Waynedale Newspaper in any May printing, we will give you a FREE web banner for one month (a $150 value).

In addition to our 35,000 newsprint readers, this special allows your business to be seen by our 40,000 monthly visitors on the following websites: http://www.thewaynedalenews.com/ , http://waynedale.com/ , http://waynedale.com/guide/ , http://www.fort-wayne-news.com/ (coming May 1, 2015). The average visitor lives in Fort Wayne or the surrounding area, browses the website for 16 minutes and reads 7 pages. Many visitors enjoy free access to the entire site, as an alternative to a printed copy of the newspaper.

A banner is an ad located at the bottom of the webpage. Banners feature your business and allow a visitor to click on the ad that links to your website or webpage. All banners are cycled together, so your banner advertisement will show on average at least once for every 4 pages visited. They can contain animation as long as the size max is not exceeded. Banner ads must be designed to: 400 x 200 pixels - 50kb MAX
Click Here! Sample Banner Size
The Waynedale News is hand delivered by local carriers 100% to homes and businesses in South/ Southwest Fort Wayne. Our readers look forward to the newspaper every two weeks as they have for the past 82 years.


Learn More

How often does your home's 'junk mail' go from your mail box to the trash can without a glance? Direct mail simply doesn't work. Our ads are coupled with positive, family friendly stories and a low page count so each one of our readers will see your ad!

Deadlines:



Friday, May 1st


for the May 8 printing



Friday, 15th


for the May 22 printing

All space reservations and ad graphics must be to us by 5pm of the deadline date.
More Print &
Deadline Dates

* Use of this special must be contracted by May 15, 2015. May not be combined with any other specials or discounts. This special will not be automatically applied to current advertising schedule, client must contact sales representative to receive it.
tel.(260) 755-2568 / fax. (260) 747-5529 / 2505 Lower Huntington Road Fort Wayne, IN 46809